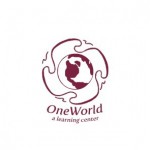 OneWorld – A Learning Center is a Nepalese-German company dedicated to the protection of the Himalayan ecosystems through the use of biodynamic farming practices. We believe that biodynamic farming is a sustainable approach capable of combining human and earth needs now and in the future.
Our company was established in 1997 by the German biodynamic agronomist Peter Effenberger and the Nepalese development expert Shyam Hada, and has been consistently expanding in recent years.
At the heart of OneWorld is Nepal's first certified biodynamic farm, the "Land of Medicine Buddha", certified by Demeter International. At the farm, we develop locally adapted biodynamic cultivation models and grow herbs for our products.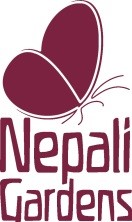 OneWorld products are marketed under the "Nepali Gardens" brand, which has come to stand for high quality products produced in an environmentally and socially responsible way.
In order to diffuse the principles of bio-dynamic farming in Nepal, our non-profit sister organization Himalayan Biodynamic Developments Trust (HBDT) was established in 2010. Since its establishment, HBDT has been training and supporting farmers to develop organic and bio dynamic farming skills as well as to support them to have their lands certified. Most of the actions carried out by the organisation target a marginalized ethnic group, the Chepang group. Further, HBDT trains a community forest user's cooperative on sustainable collection of wild plants. Small holder farmers are supported to scale up production for products which can be marketed by OneWorld.
HBDT now works with 600 families, and members of the "Praja" cooperative in Chitwan District. The cooperative is certified for sustainable wild collection of plants from 500 ha of community forest. Additionally, 120 ha of farmers' private land and leasehold forest is under conversion to bio-dynamic farming, involving 150 families. An expansion of the certified biodynamic area is planned for 2015.